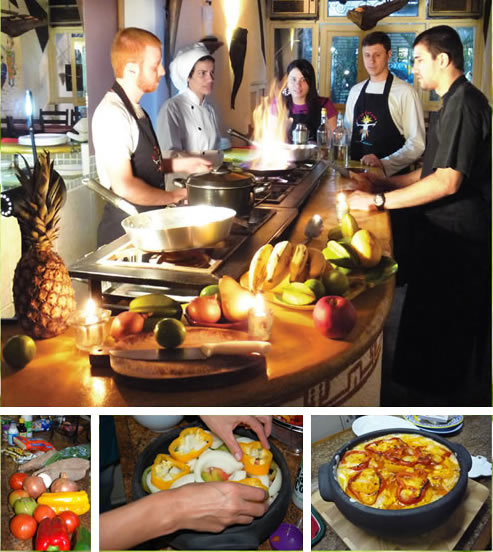 Our Story, so far:
The cooking classes for foreigners project started in 2009 after getting repeated requests for lessons from both international customers as well as locals.
Once the classes started, they took off. Simone teaches classes daily, educating, impressing and entertaining hundreds of students a month.
Come try us!
About Simone Almeida:
Simone opened her Fogo Carioca restaurant in 2007, drawing atention from food critics and Cariocas, Rio's locals. Her angle: cachaça flambèed dishes, with unique and exotic ingredients, so clients could have a true exploration in new flavors.
The cachaça, Brazil's rum, adds a twang to traditional flambè, while touches of "pequi", a central Brazilian fruit, enriches even the blandest of ingredients. These, and a few other secret touches, are what helped Simone gain recognition as a chef in Rio.
Learn to cook Brazilian recipes, then eat!

Learn a mix of Brazil´s favorite recipes in one fun cooking class. Discover exotic ingredients, techniques and flavors you can use in your dinner parties.
+ 100% Hands on.
+ English spoken.
+ Located in Centro.
+ Food and drinks included.
+ Bring a camera and friends!
+ Tasty recipes with ingredients you
can find world-wide!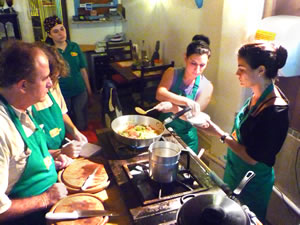 Daily courses from 10am to 2pm (lunch).
Closed on Sundays.
Price for a 4-hour class = US$75 (roughly R$180) per person.
To book a class please deposit 25% via BOOKEO site with your credit card (you can pay the remainder after the class):


Our Favorite Menu:
Bahian Seafood Moqueca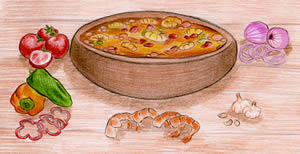 Batida de Côco (Coconut alcoholic drink)
Aipim Frito (Cassava Sticks)
Caipirinha (Brazilian bar drink)
Moqueca (Seafood Coconut stew)
Farofa (crunchy manioc flour dish)
Brazilian Rice (white and moist)
Alternative Menu:
Feijoada Carioca Ritual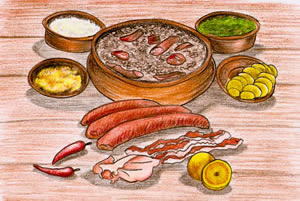 Feijoada Completa (black bean and pork meat stew)
Garlic Collard greens
Brazilian Rice (white and moist)
Batida de Côco (Coconut alcoholic drink)
Aipim Frito (Cassava Sticks)
Caipirinha (Brazilian bar drink)
For question call:
+55 (21) 98761-3653
+55 (21) 98894-9857
or email: info [at] cookinrio.com
Our Address:
Travessa do Tinoco 2, 2nd floor, Centro, Rio de Janeiro, Brazil
(Taxi instructions: Near the CCBB)